Copchase Brass XL
No guitars or keyboards but a 14 piece horn section supported by a groovy drummer and joined by singers who breathe funk and soul.
COPCHASE Brass XL offers a mix of music known to all but with a powerful twist. A COPCHASE performance offers you Tower of Power's funk, Stevie Wonder's soul, Justin Timberlake's pop and everything in between.
Curious yet? Come listen, watch and be blown away by the energy of COPCHASE Brass XL.
Promo COPCHASE Brass XL 2023
Purple Rain - COPCHASE Brass XL - @jazzinduketown 2022 - Mainstage Parade
Mercy - COPCHASE Brass XL - @jazzinduketown 2022 - Mainstage Parade
I Kissed A Girl - COPCHASE Brass XL - @jazzinduketown 2022 - Mainstage Parade
Can't stop the Feeling - COPCHASE Brass XL - @jazzinduketown 2022 - Mainstage Parade
Set Fire To The Rain - COPCHASE Brass XL - @jazzinduketown 2022 - Mainstage Parade
Locked out of Heaven - COPCHASE Brass XL - @jazzinduketown 2022 - Mainstage Parade
Dance With Somebody - COPCHASE Brass XL - @jazzinduketown 2022 - Mainstage Parade
Back to Black - COPCHASE Brass XL - @jazzinduketown 2022 - Mainstage Parade
Gonna fly now Copchase Brass XL ft. Louis Dowdeswell
Members
Antoinette van Pouderoijen
Singer
Franco Hoek
Lead Trumpet/Flugelhorn
Eric van Zandbeek
Trumpet/Flugelhorn
Arjo van den Dungen
Trumpet/Flugelhorn
Koert Dirks
Trumpet/Flugelhorn
Martijn van Schadewijk
Lead trombone
Wessel van Liempt
Trombone
Rob van de Ven
Bass trombone
Joost de Roij
Lead alt saxophone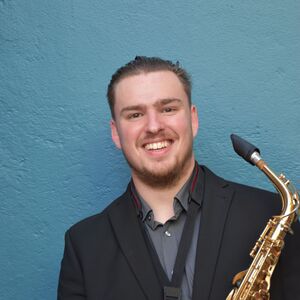 Gé Waayers
alto saxophone
Rob Lenselink
Tenor saxophone
Richard Kapteijns
Tenor saxophone
Marc van Mil
Baritone saxophone